NEW PRODUCT ARRIVAL!
The cosmetics subtly scented with green tea.
It is recommended for early summer. Currently, it is thought that about 80% of the causes of aging are ultraviolet rays, and in addition to this, in modern society, it is easy to bear a lot of stress, and it is difficult to maintain skin balance. The KINKA GOLD MACHA series is not only effective for "moisturizing" and "tightening" of gold in conventional KINKA cosmetics, but also for trouble skin. Generously formulated with the extract from tea leaves, the ingredient of matcha, leads to firm and transparent healthy skin.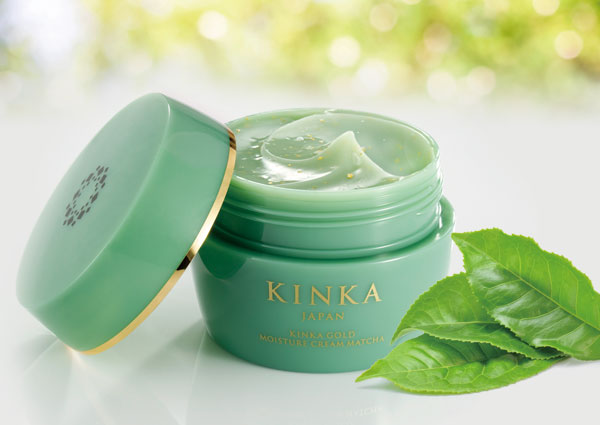 MOISTURE CREAM MATCHA
Generously formulated with the extract from tea leaves, the ingredient of matcha, this moisture cream is subtly scented with green tea. Another main ingredient is the extract of Kaga Cucumber, a specialty vegetable from our hometown of Ishikawa Prefecture, which is deeply hydrating and mildly astringent to leave your skin healthy. Additionally, Artemisia Princeps (mugwort) leaf extract (*1) and Perilla ocymoides (Japanese basil) extract (*1) eliminate the free radical. If your skin is prone to inflammation at the turn of seasons, this is the product you can count on.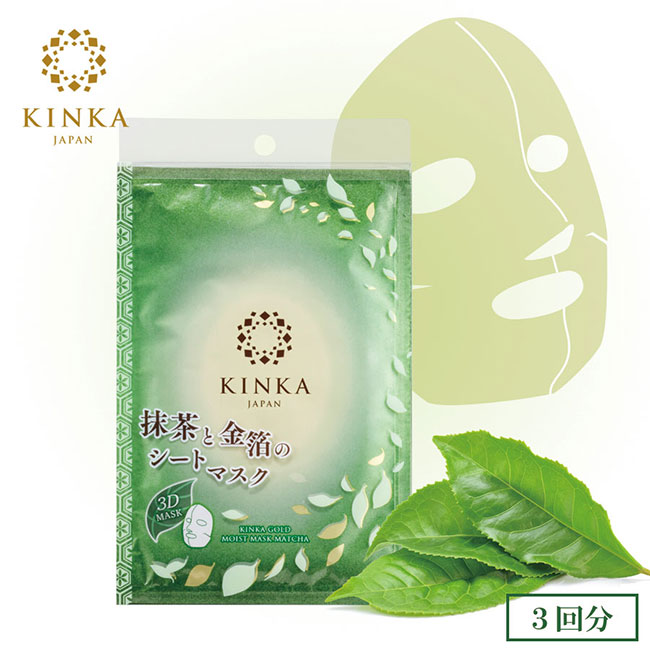 KINKA GOLD 3D MOIST MASK MATCHA TRIO
Excellently 3D-formed, this sheet mask perfectly fits the nose wings with visible pores and under the chin that shows the age. To provide deep hydration, it contains Aphanothece Sacrum (seaweed) Polysaccharides (*1) which can retain 5 times more moisture than hyaluronic acid. This ingredient is blessed with the powerful coating and resilient properties, unique to polysaccharides, to firm up the skin. Also richly formulated with very Japanese ingredients such as wasangon sugar and sake lees. Your skin turns more hydrated, translucent and smooth every time you use this product. Rich in gold leaf, known for heightening the moisture retention and elasticity, this mask will surely delight you with the significantly better result than regular skincare.
*1: Hydrating agent