Kanazawa Shiturae Post-Renovation Reopening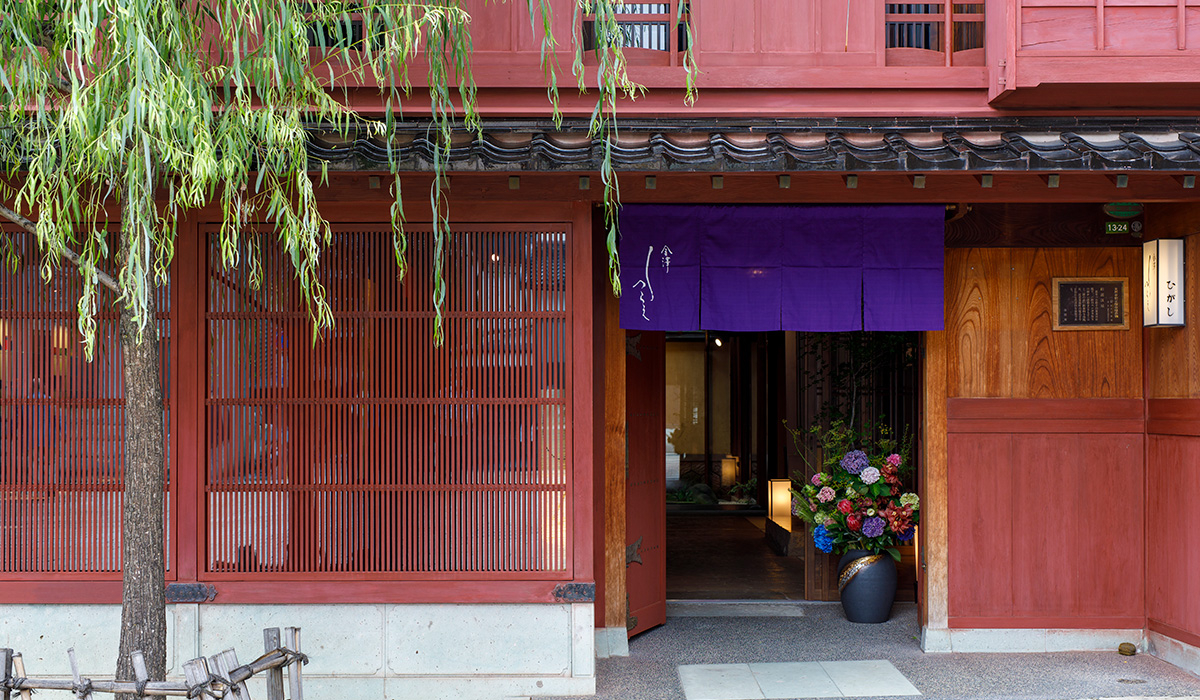 We reopened Kanazawa Shitsurae on July 23, 2020 after renovating the shop's traditional building located in Higashi Chayagai (the Eastern Chaya District).This year marks the 200th anniversary of the establishment and official approval of the Eastern Chaya District in 1820. Hoping that chaya architecture will be passed down through future generations of the next 200 years, we renovated our shop in this milestone year to revive valuable chaya architecture, which has been steadily passed on from generation to generation.
[The Gallery Shop on 1F]
This gallery shop introduces high-quality, signature local craftworks to people across Japan as well as people from around the world. Enabling visitors to directly feel the vibes of excellent works, the gallery displays works of rigorously selected artists including certified skill holders of Important Intangible Cultural Property (commonly known as Living National Treasures), recipients of the Order of Cultural Merit, and certified Traditional Craft Masters. We also plan to hold seasonal rotating exhibitions.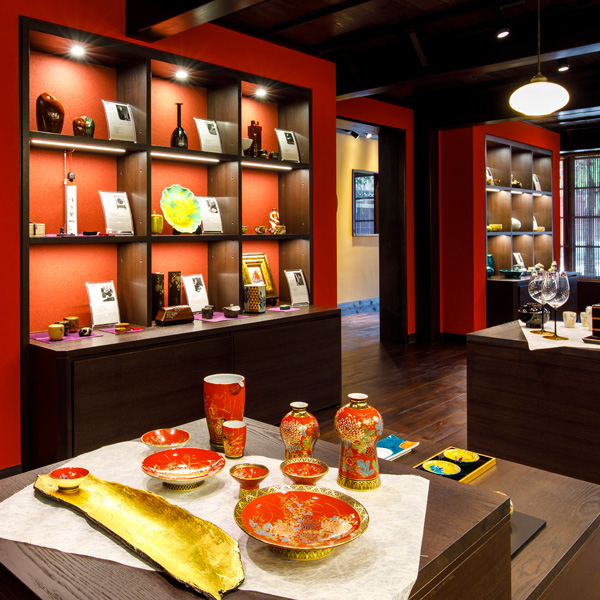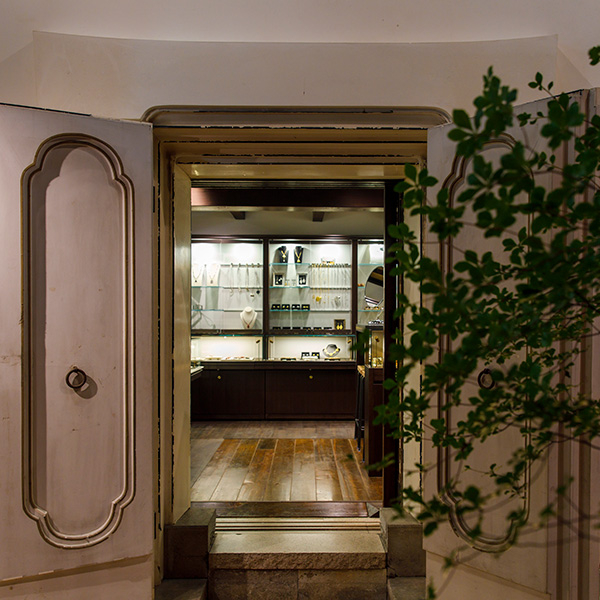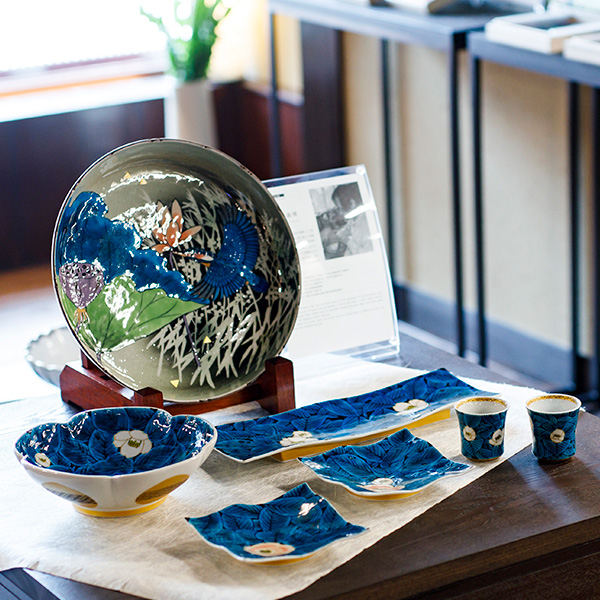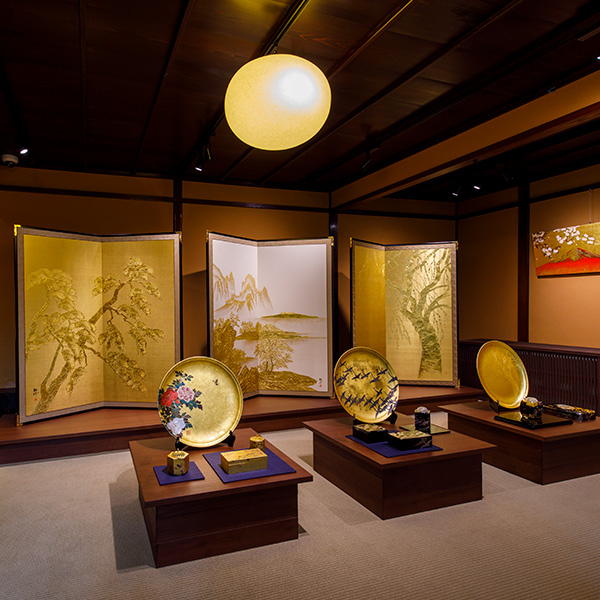 [Yanagi-an on 2F]
We used the space on the second floor to create a relaxing café. This café offers a comforting, vast view of the chaya district. Its menu covers a wide range of items including a parfait prepared by lavishly using seasonal fruits and a sweet treat combo featuring Kanazawa's traditional Japanese sweets and matcha green tea served in a special tea bowl, a traditional pottery piece!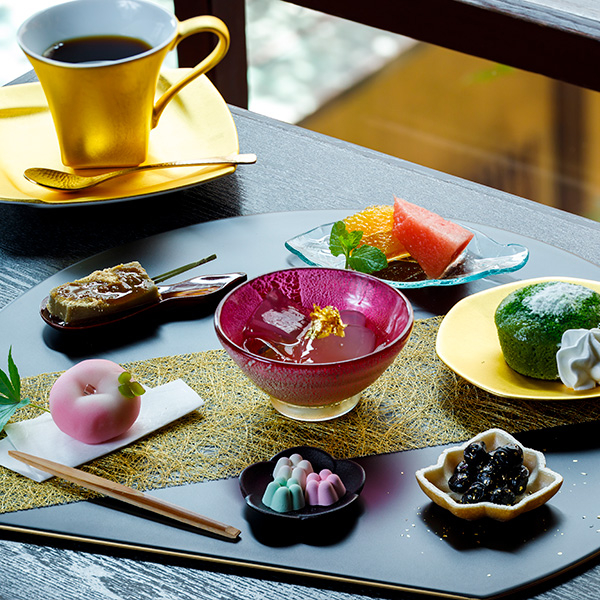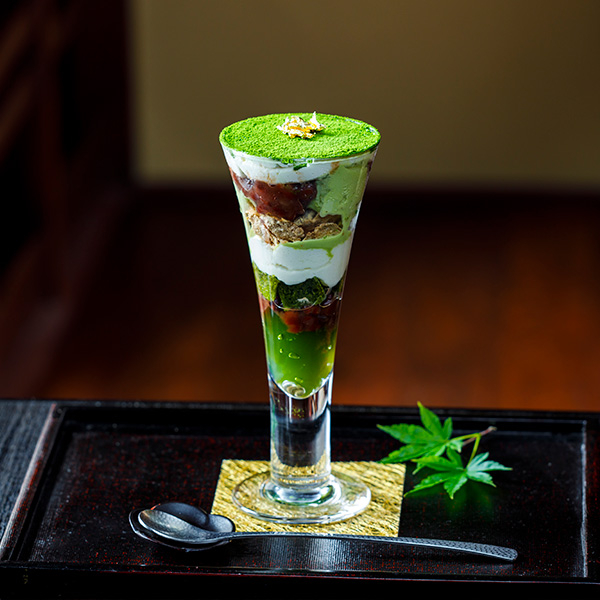 [Higashi Chayagai (the Eastern Chaya District)]
Distinguished by their traditional buildings with exquisite wood lattice doors, chaya districts are at the top of the list of views characteristic of Kanazawa. A chaya district is an entertainment district that has existed from the Edo Period (1603 – 1868); these districts flourished as a social setting for adults including entertainment provided by geisha performers. Along with their enchanting atmosphere, the three chaya districts of Kanazawa––Higashi Chayagai, Nishi Chayagai, and Kazue-machi–– still offer a flavor of the city's traditional chaya culture today. It was in 1820 that chaya districts were established in Kanazawa. Under the official permission of Kaga Domain, the chaya buildings (entertainment establishments) that were dotting the castle town were relocated and collected to the east side of the Asano River and the west side of the Sai River. At this time, new roads were built in those areas and the roads were used to divide the newly created districts into units. It is said that there were more than 90 chaya buildings in the area of the present Eastern Chaya District at the time when the district was established. Extremely popular as a tourist destination, the beautiful and elegant townscape of this district makes you feel like you've gone back in time.