Japan's First
Gold Leaf Cosmetics Specialty Store Opens!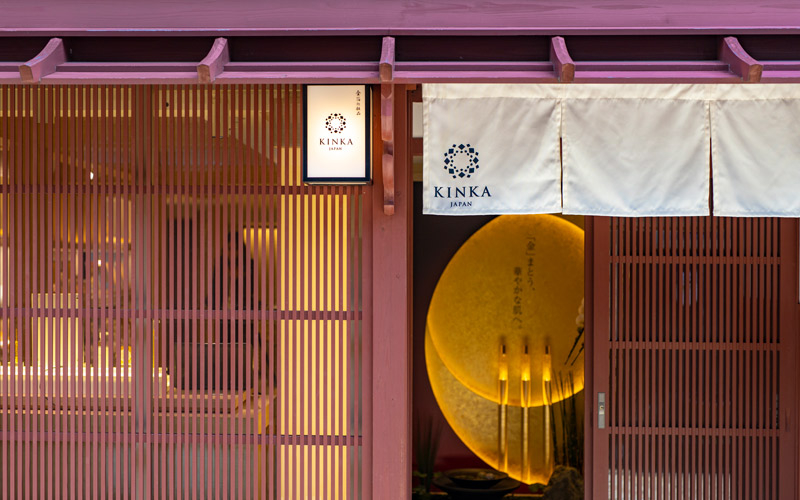 March 20, 2020
We opened the cosmetics specialty store KINKA at Higashi Chayagai (the Eastern Chaya District), a popular tourist attraction of Kanazawa City.
This store offers assorted gold leaf cosmetic products of KINKA, a cosmetic brand popular among Japanese and international customers.
Hakuichi was the first company in Japan to productize and patent oil blotting paper. This led us to develop gold leaf cosmetics for pursuing women's
beauty. As gold leaf cosmetics enhance the natural moisturizing ability of women's skin and improve skin elasticity, not only many Japanese customers
but also many foreign customers have purchased these cosmetics as souvenirs from Kanazawa. Being that the number of repeat customers who love
our products has increased, we decided to open the cosmetics specialty store KINKA in hopes of introducing the benefits of gold leaf for beauty to even
more people. At this store, customers can try out different products to their heart's content and get advice from staff members based on the needs of
each customer's skin.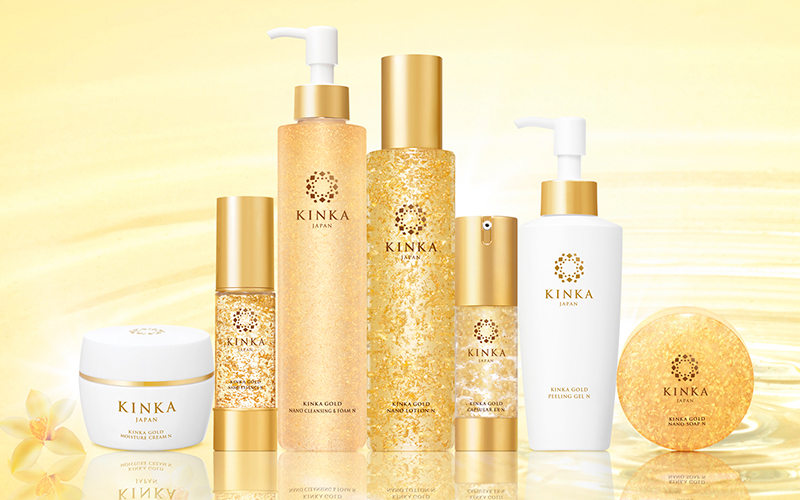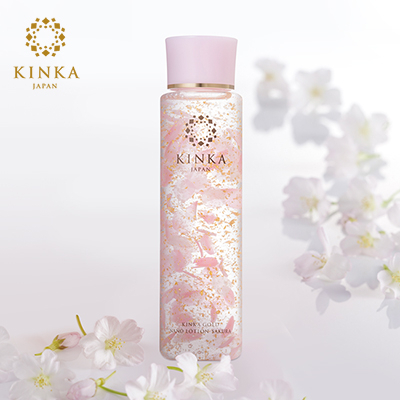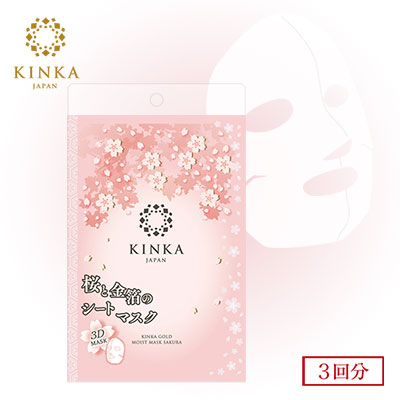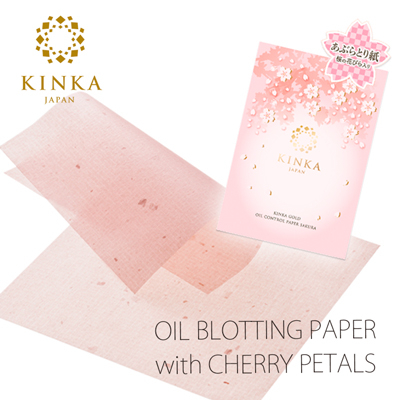 The KINKA series is a set of skin care products with an established reputation for their moisturizing ability. As a result of our pursuit of ample moisture,
an indispensable element for finely textured firm skin, all products contain gold* for its effectiveness in moisturizing skin and improving skin elasticity.
(* moisturizing component) In addition, we have added proteoglycan, a beautifying/moisturizing component, for clear complexion and moist skin as well
as a rigorously selected plant extract. Our SAKURA Cosmetics (4 types) containing cherry blossom extract originally sold only during spring were extre-
mely popular among international customers as cosmetics unique to Japan. For this reason, we have decided to offer the products throughout the year at
this new store alone.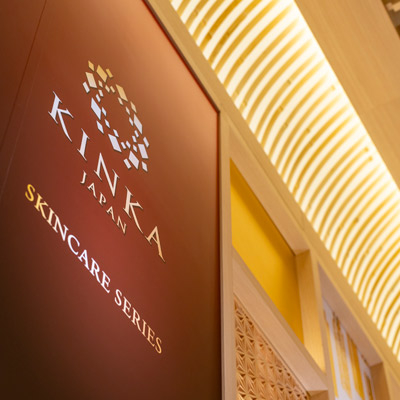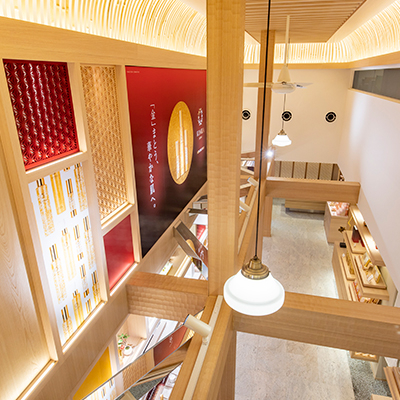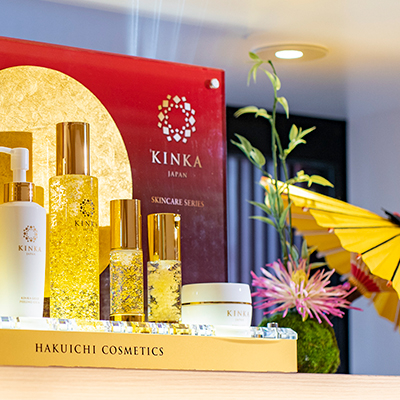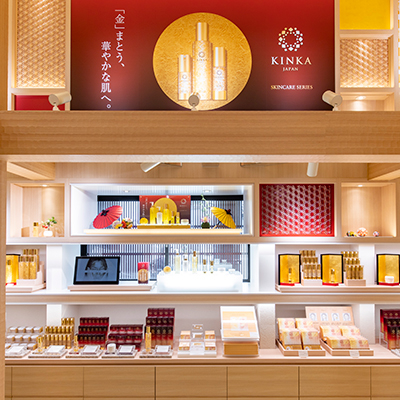 The cosmetics specialty store KINKA offers a taste of Japan within a luxurious ambience. The entrance featuring gold leaf
decoration exhilarates shoppers even before they enter the store. Inside the store, the double-height space is bright and open.
The beauty of gold leaf is highlighted by the interior featuring gentle woodgrain patterns. Moreover, Japan and Japaneseness are
expressed here and there in the store including a small garden, gold leaf decoration,and designs based on kumiko (traditional
geometric pattern wooden decorations). While traveling is on hold around the world at the moment, we hope you visit our store
when you travel to Kanazawa in the future.