Have you tried KINKA GOLD SAKURA?
The cosmetics with extract of cherry blossoms that represent Japan ,are recommended now in Spring!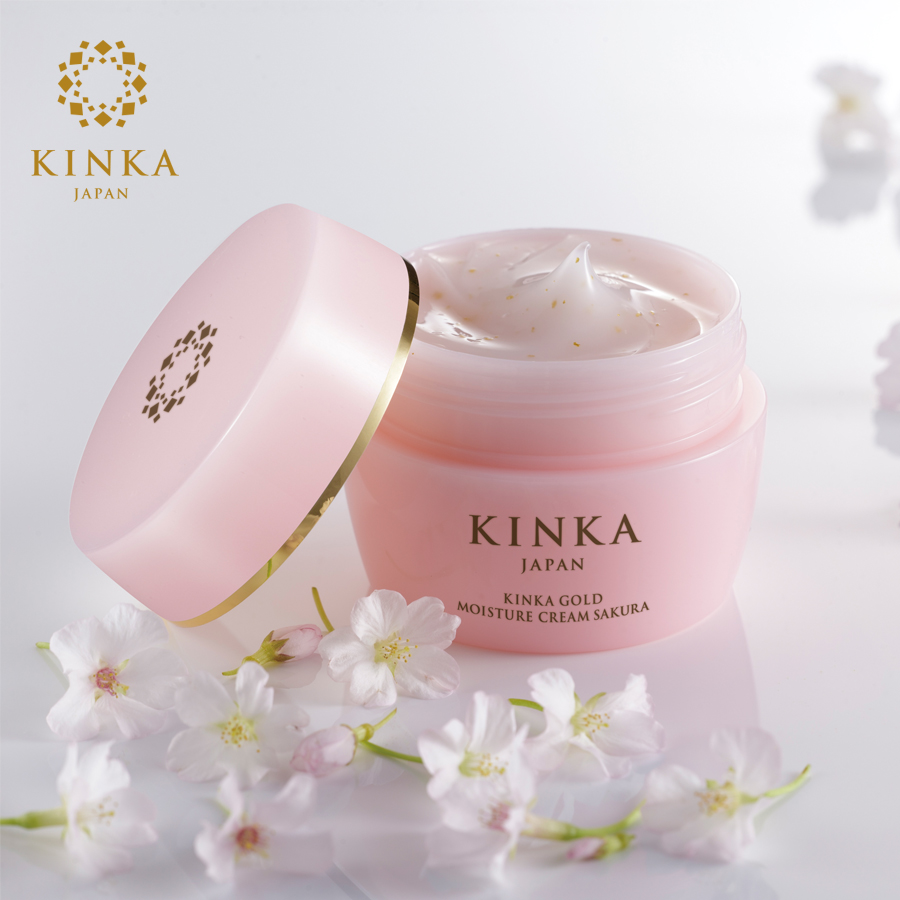 The toning agent of cyanocobalamin (vitamin B12) and wild thyme extract prevent the rough skin and Yoshino Cherry extract (Prunus Yedoensis Leaf Extract) moisturizes to leave your skin fine-textured and well-moisturized.
This moisturizer cream is colorant free, and colored pink by the cyanocobalamin (toning agent).
Having the richness of a cream yet dewy like a gel, this cream feels great on the skin.
Deeply moisturizing the skin with no sticky feel, this cream has a light, smooth finish on the skin.
In addition to your face, we recommend using this cream for any part of the body that is dry like your hands, elbows, and knees.
When using this cream, its gentle scents of flowering cherry trees will turn your skin care routine into a relaxing moment.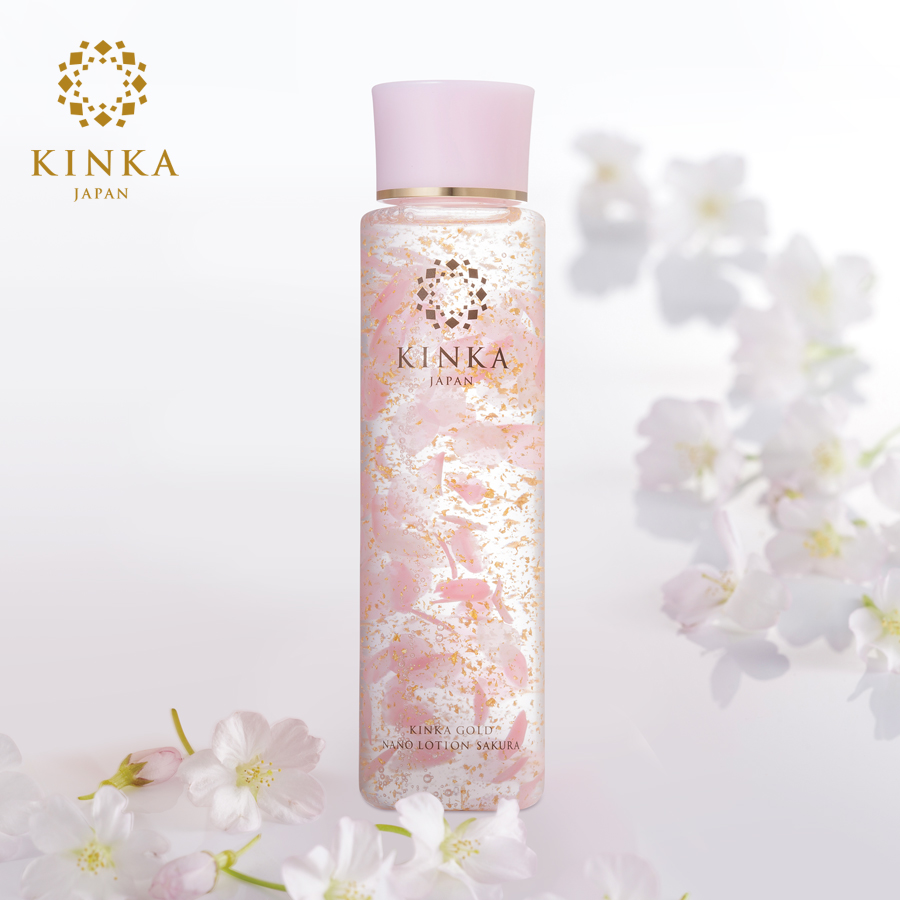 Lotion with brighty gold leaf (*1) and petal-shaped gel (*2).
Carefully selected ingredients of botanical origin tone your skin and leave radiant and well-moisturized.
The light texture and subtle scent of cherry blossoms give you the soothing skin care experience.
*1 Moisturizing agent *2 The petal-shaped gel is basically made up with calcium alginate (moisturizing/toning agent). Not real flower petals
This lotion is beneficial for people with dry skin and people with oily skin.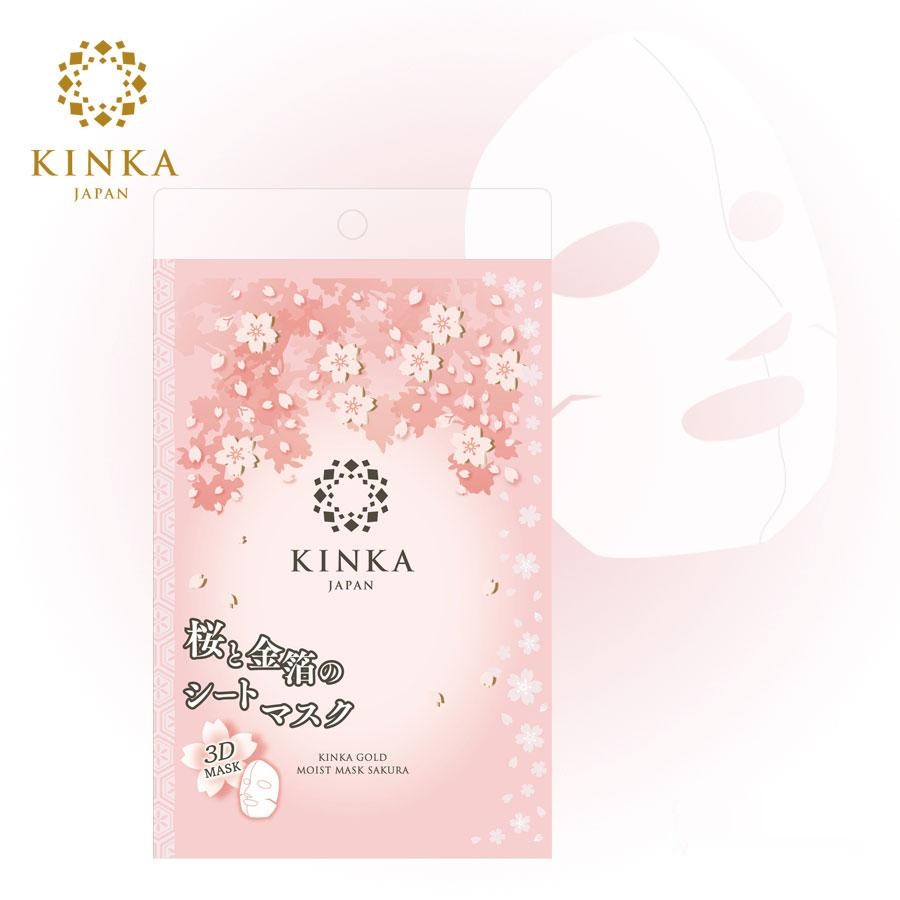 There is no problem that the sheet peels off, and it fits well up to the nose and chin.
It's the sake lees extract enhance the natural power of the skin.
This mask contains somei-yoshino leaf extract and satozakura flower extract.
These extracts obtained from flowers and leaves of two types of flowering cherry trees, which are carefully harvested one by one, normalize skin cell turnover and turn your skin into smooth, beautiful skin.
After applying this mask, you will start to feel relaxed as the subtle scents of cherry flowers and leaves drift in the air.
---
It's cherry blossom season in Kanazawa!
I'd like to share some recent pictures of cherry blossoms.
You can see Kanazawa Castle in the back of the picuture.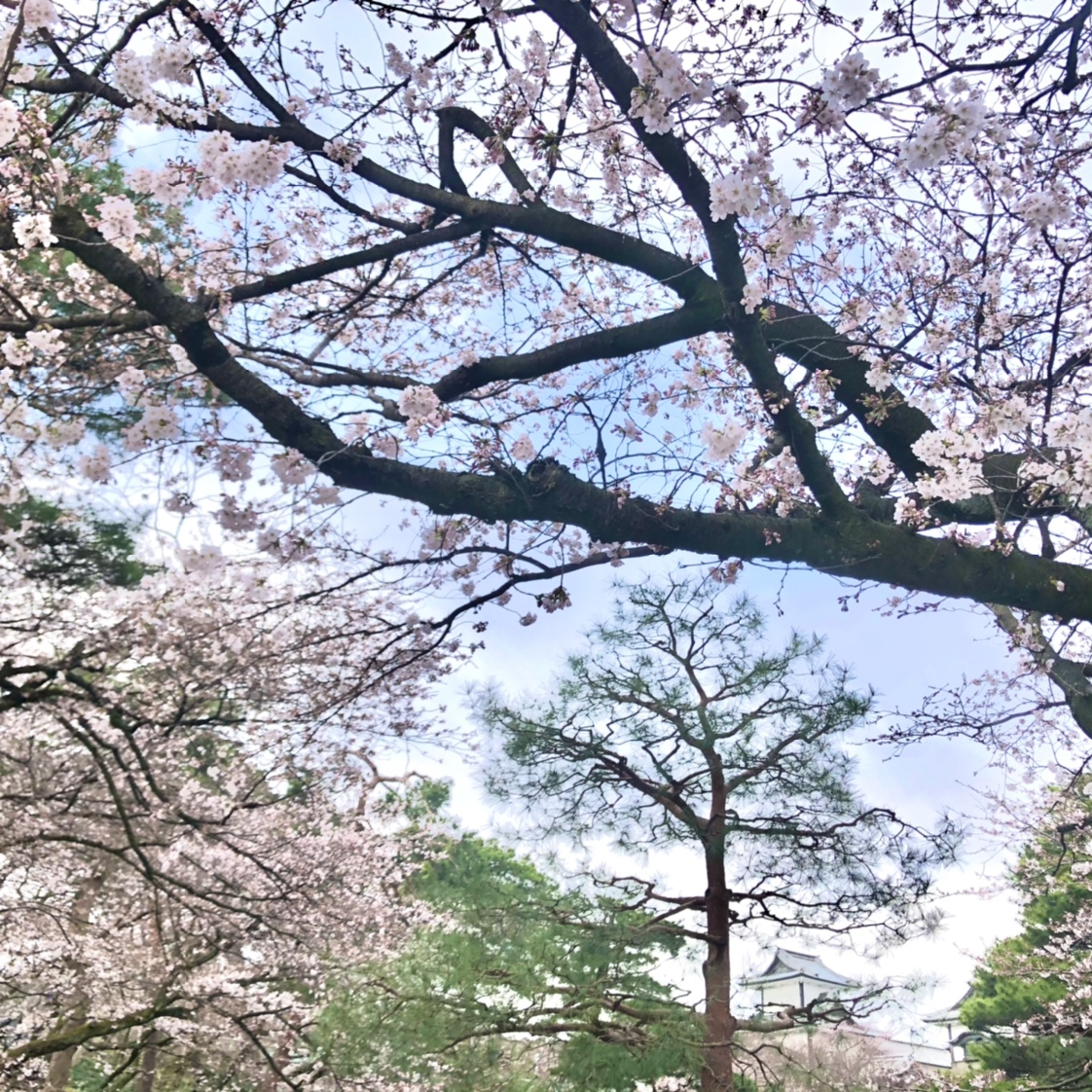 The cherry blossom is Japan's national flower.
Around this time, tourist attractions are usually bustling with people who enjoy admiring the cherry blossoms and having a picnic under the cherry trees but people have tended to refrain from these activities to protect themselves and others from contracting COVID-19; we all miss celebrating this season, don't we?
I look forward to the day when Kanazawa is visited by many people again!